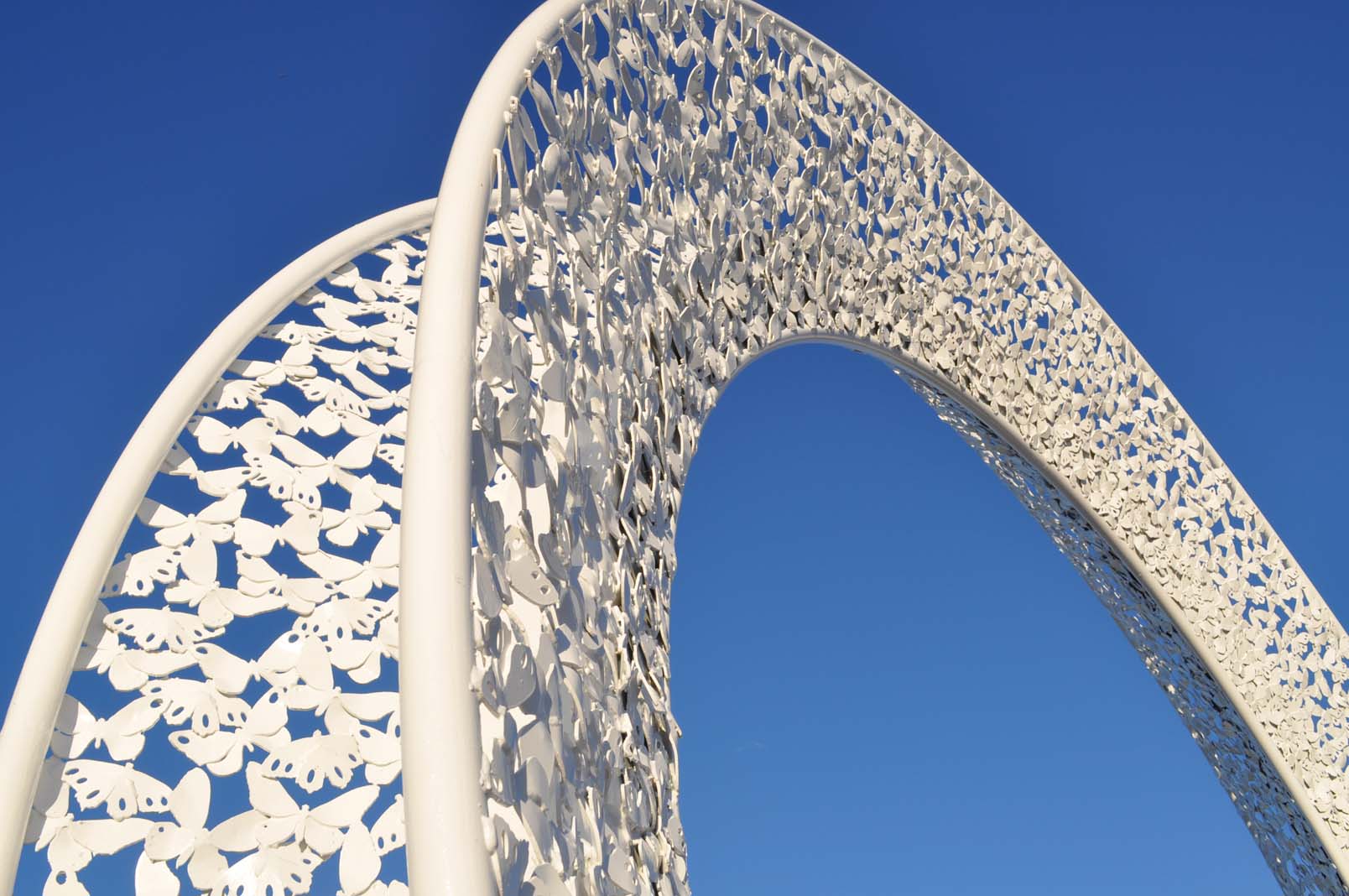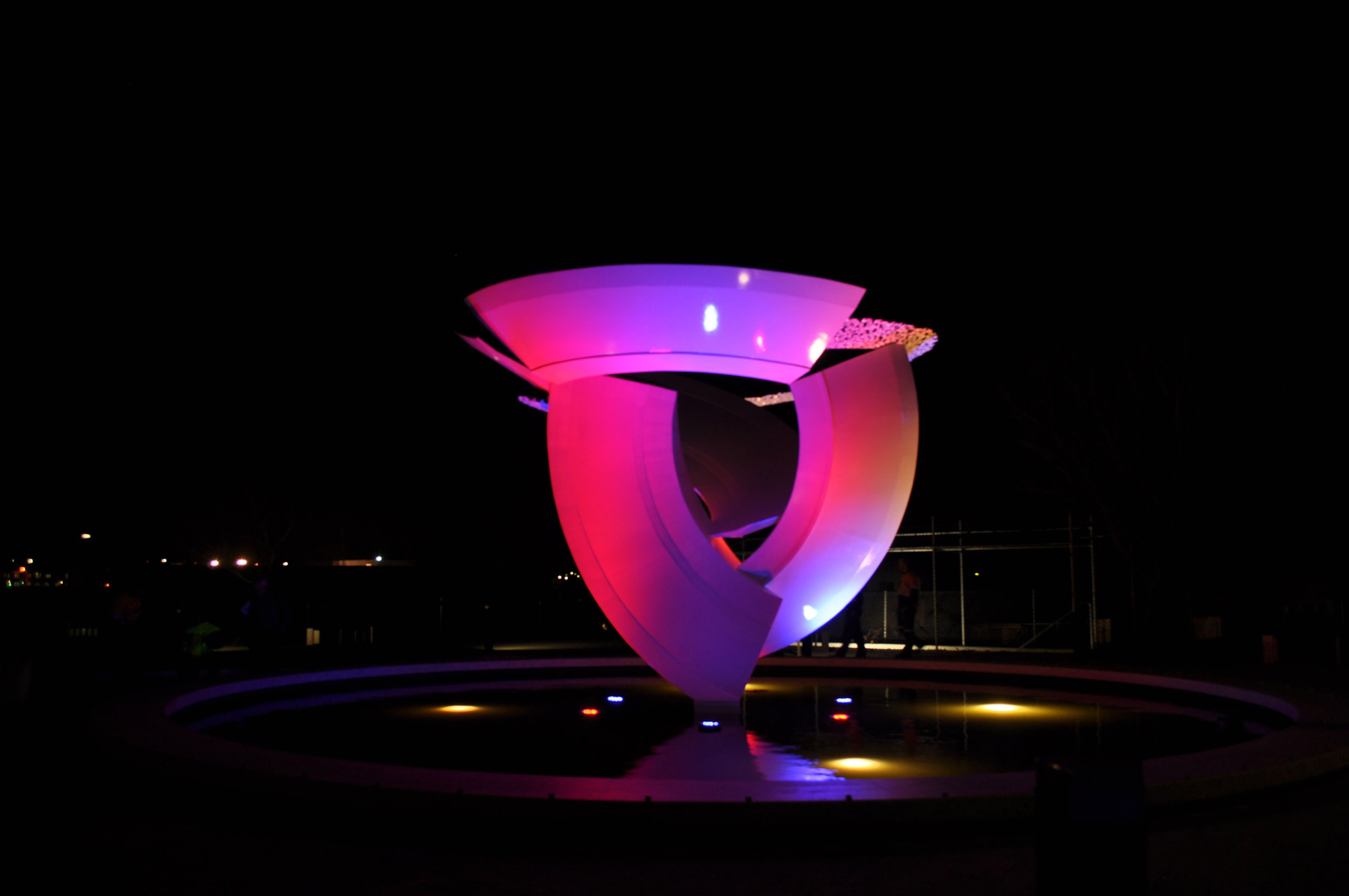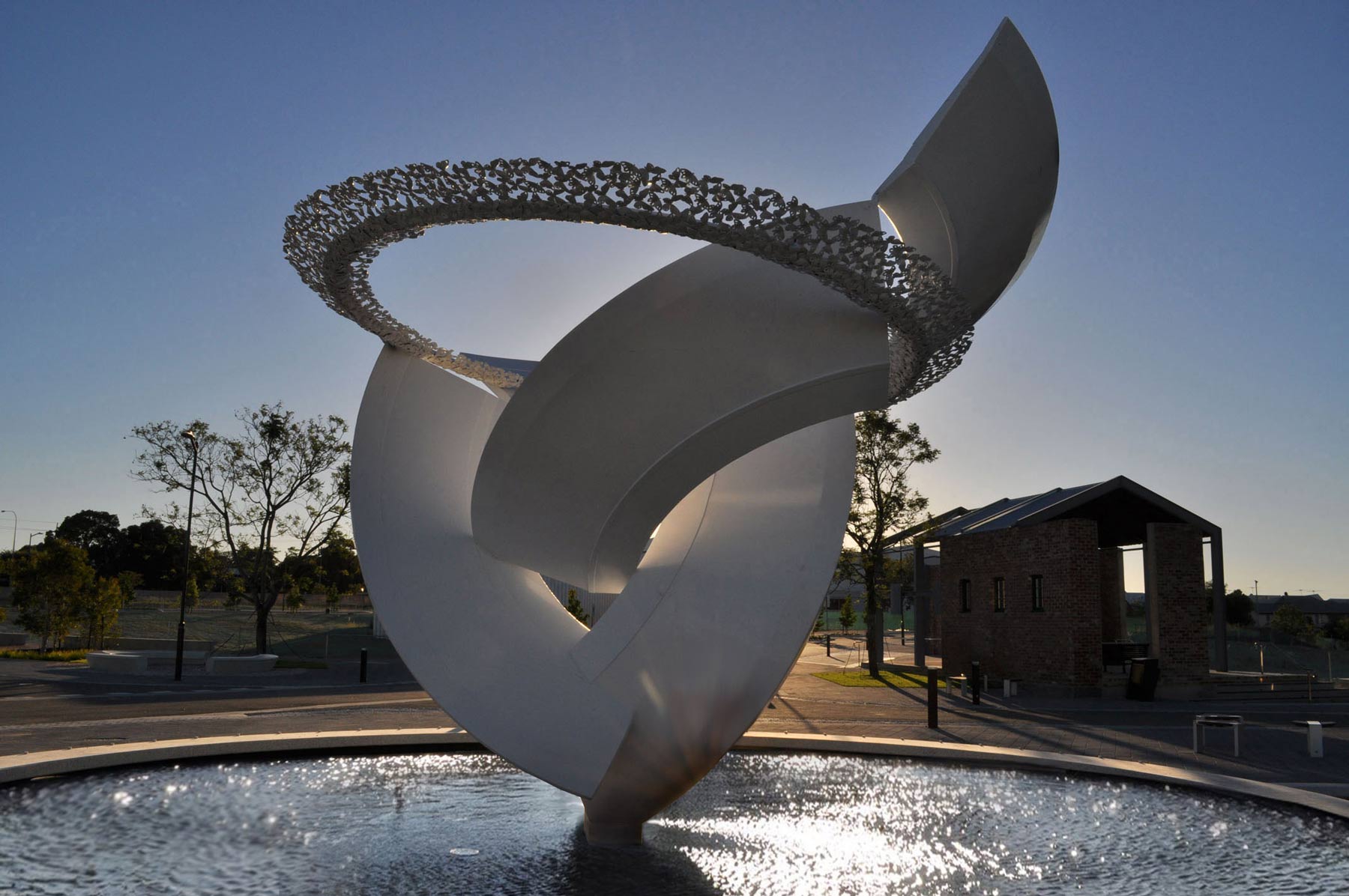 China Green Subiaco, a new inner-city centre situated on the site of an historic ceramics factory, where Stuart Green was commissioned to create various sculptures. The public artworks relate to the processes of the former factory of the Subiaco site.
photo Robert Frith
Spun (three identical works) help to link the site together and form a visual motif easily read across the site. They evoke the circular movement of manufactured items of the former ceramics factory. The artworks take an idea of history and reconfigure it into an energetic, new and legible form scaled to the new landscape.
photo Robert Frith
Quadrant Scatter White reforms chaotic repeated forms found in ceramics manufacture.
Artist Stuart Green created a suite of public artworks in the landscape that link across the new site, forming sight lines and references from piece to piece.
Butterfly Ring plays on the idea of decal decoration applied to ceramics.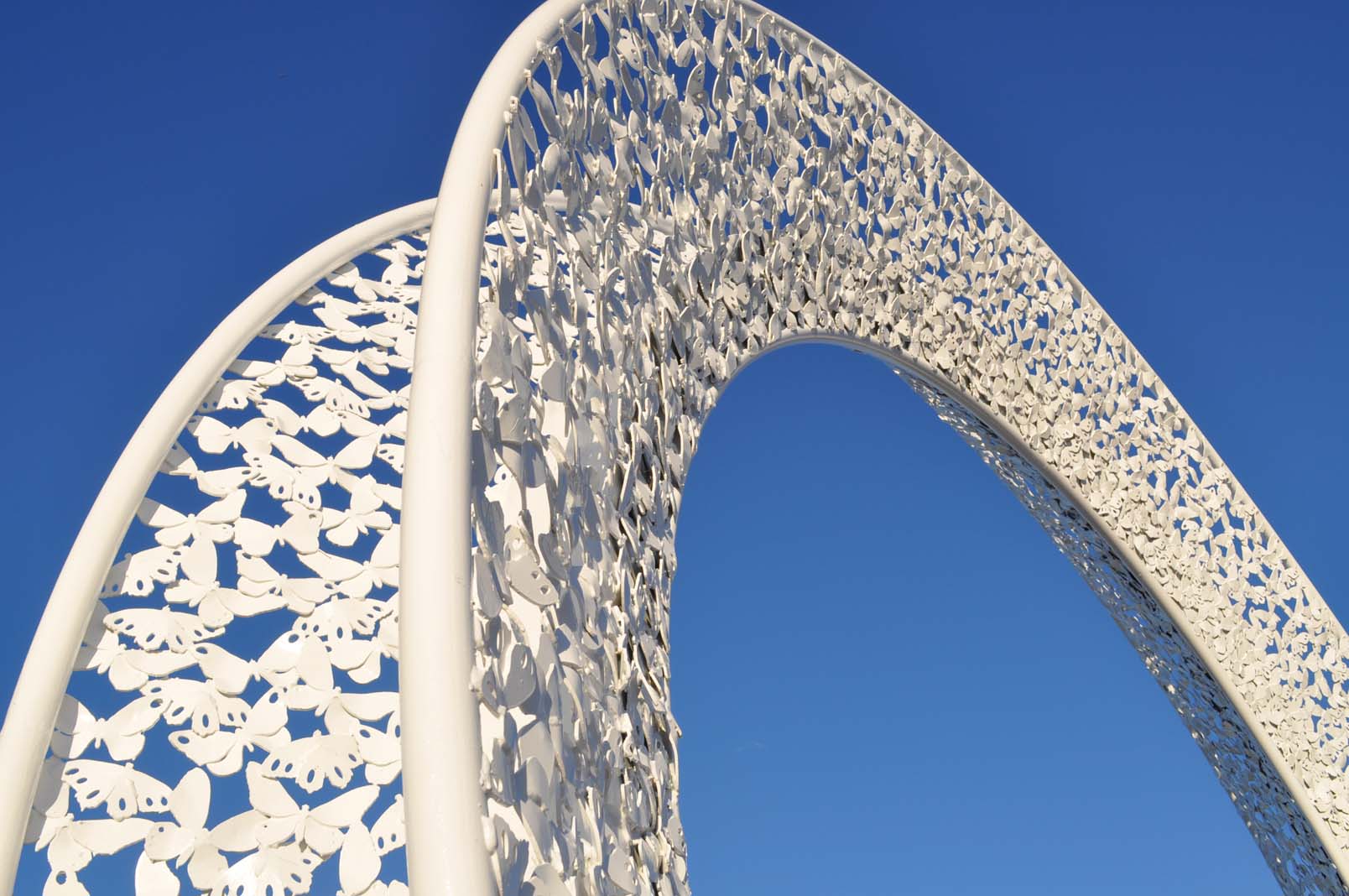 The public artwork during fabrication in the artist's studio.